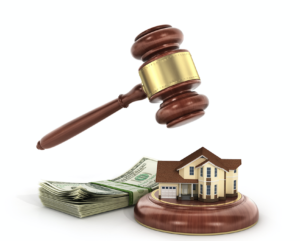 The court will award marital assets based upon the principle of equitable distribution. Equitable
distribution does not necessarily mean equal distribution. Property which was once separate
tends to stay separate with certain exceptions. The court will consider the following factors when
making an award of equitable distribution of marital property:
1.The income of the parties at the time of marriage and at the time of the commencement
of the action;
2. The duration of the marriage and the age and health of both parties;
3. The need of a custodial parent to occupy or own the marital residence and or household
items;
4. The loss of inheritance and pension rights;
5. An award of maintenance;
6. Any equitable claim or interest or contribution made by the nontitle party as services as a
spouse, parent, wagering or homemaker. Effects on the career of the other spouse are
considered as well;
7. The liquid or nonliquid character of the marital property;
8. Probable future financial circumstances of each party;
9. The impossibility or difficulty of evaluating any component asset or any interest in a
business, corporation or profession, and the economic desirability of retaining such asset
or interest intact and free from any claim or interference by the other party;
10. Tax consequences to each party;
11. Wasteful dissipation by either spouse;
12. Any transfer below fair market value made in contemplation of the matrimonial action;
13. Any other factor the court deems relevant.